Inspections Before Selling
As a home seller, getting a home inspection before selling is important. A home inspection can reveal any potential issues or defects that may negatively impact the sale of your home. By identifying and addressing these issues beforehand, you can increase the value of your home and prevent any unpleasant surprises during the sale process. Additionally, a pre-sale inspection can help you market your home more effectively and attract more potential buyers. At Lakes Area Home Inspection, we provide thorough and reliable inspections that can help you sell your home with confidence.
Having your home inspected before you place it on the market is the recommendation found in many books on the subject of selling your home including:
50 Simple Steps You Can Take to Sell Your Home Faster and for More Money in Any Market by Ilyce R. Glink
Real Estate Rainmaker® : Successful Strategies for Real Estate Marketing
Getting a home inspection before selling can help to:
Identify present and potential problems
Learn preventative measures which might avoid costly future repairs.
Prior knowledge of the repairs which will put your home in better selling condition.

Points out the positive aspects of a home.
One possible and realistic alternative to help reduce the potential for such a problem is for sellers to have their homes inspected prior to placing them on the market. In this way, a seller can determine what items might be included in a typical cursory home inspection, and this allows the seller to determine if any significant defects exist which might affect the salability of the house. Many times inspectors find problems such as evidence of structural damage or water penetration which cannot be properly evaluated during a cursory inspection. If known by a seller prior to listing the home for sale, any such concerns can be further investigated for proper repair or at least disclosed to a potential purchaser to reduce the potential for a delay during the sale process. This information also provides great insight during considerations regarding the market value of a home.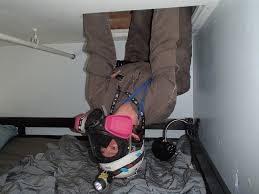 Seller's marketing inspections can also be a plus for a potential purchaser of a home. As a purchaser of a home, it is always wise to request copies of old reports on a home being considered for purchase. If pre sale inspections are available and are sufficiently recent, they can provide good information as to the condition and performance of the building's foundation, roof, structure, and mechanical equipment. Having this information available before the start of negotiations help the potential purchaser to properly assess whether the condition of the home is acceptable and what sort of offer is reasonable. This saves time and aggravation which might be caused by surprises during the purchaser's inspections.
The seller's inspection does not take the place of the purchasers having their own inspection performed.